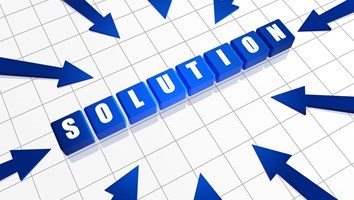 How HIV case management saves lives
The uMgungundlovu District in KwaZulu-Natal has one of the highest HIV prevalences in the world. An innovative case management approach that was introduced by the Health Systems Trust (HST) in this district is, however, assisting patients to improve adherence to their treatment plans. 
 
To read more about this Centers for Disease Control and Prevention (CDC) programme that assists non-governmental and community-based organisations to address HIV in the country, click here.     
                             
Racial profiling allegations against medical schemes enquiry resumes 
In August 2019, the President of Health Professions Council of SA (HPCSA) Dr Kgosietsile Latlape, said: "Medical schemes have become a law unto themselves with untold power to determine which private doctor practices in the country." He made this statement at the hearings investigating allegations that medical schemes racially profile African and Indian medical practitioners.

Last year, Advocate Tembeka Ngcukaitobi was appointed by the Council for Medical Schemes to head a probe into claims of racial profiling against black and Indian medical practitioners. The enquiry resumed on 27 January 2020,  with African and Indian medical practitioners alleging that medical schemes treat them unfairly and withhold money when it comes to payment. Click here to read the full article by Bongani Nkosi published in The Star.