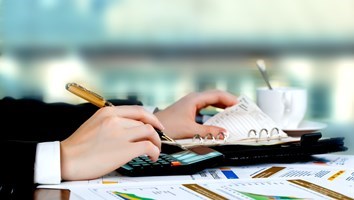 This is a concept I came across in a business course, where it was suggested that from day 1 of running a business, one should look at the structures of the business in the light of selling your business.
Now this might seem like a strange concept, as your mind is on the new challenge that has presented itself in starting your practice.  But think about how you would like to have a new business opportunity presented to you, when someone is trying to encourage you to part with some of your well earned money, to buy a practice.
Now the idea of buying "Good-will" is a contentious issue, which should perhaps be carried over to the next article in this series.  For now let's look at adding the tangible elements which are taken into account when presenting a practice or business for sale.  You may in the future wish to either sell the practice whole-sale, or get a partner / shareholder to join you in running the practice.  In both these cases you would surely like to get some sort of financial reward for the time and effort put into building your practice and name.
What can I do to add value to my business?
Let's start with some of the documents that you need to have in place, when preparing your practice for sale.  You will see that many of these documents are in fact legislative requirements which need to be in place any way, while others will assist greatly in the smooth running of your practice. 
Contracts

Policies & Procedure

These are the documents within your practice which guide both the conduct and processes within your business.  This allows the staff to have a clear understanding of your expectations, gives direction and certainty, and guides any labour issues which may occur.  The following are some of the critical policies that should be part of your practice:

Disciplinary procedure & Disciplinary code

G

rievance policy & procedure
Patient confidentiality policy – consider having the staff sign an agreement around patient confidentiality and the protection of t           their information

 You may want to also include the following: 

Leave Policy
Petty Cash Policy and procedure
Performance Appraisal Procedure
Staff Savings Policy
Staff Loan Policy
Internet & Telephone Policy
Dress Code Policy etc.

You may then also include procedure documents, to assist staff who need to approach a task systematically.  An example would be the data capturing procedure, explaining how the treatments are recorded; codes are defined, submitted for capturing, and added to the billing system.  And then of course the procedure in submitting these claims to the funders, and finally the credit control procedure which is followed for accounts that are not paid.  This also helps should one staff member need to cover for another, or new staff need to be inducted into the practice processes.

Accreditation

Explore if there are any accreditation programmes you can subscribe to, or set up a peer review process where other practitioners review your practice, and you review theirs, to support and improve the standard of care delivered to your patients and staff.

A solid set of financial results

Be sure to keep your practice finances separate from personal spending.  A dedicated practice account goes a long way to introducing financial discipline, together with a formal petty cash process to account for cash payments made to the practice, and monthly books of accounts.  Be sure to review the financial status of your practice monthly, rather than wait for the year end audit or tax submission.

Regular valuation of the business

It is of value to track the growth of your business through simple practice valuation methods.  These can become complicated, especially in the situation where a shareholder / partner wishes to buy in or sell out of the practice.  For regular financial management of your business, it is important to choose a simple method of valuating your business to indicate possible growth in the business.  Just going with the cash balance in the bank may not be sufficient in identifying areas where the business can be improved, or where the risk areas are.
While there are other areas in which development will add to the preparation of your practice for sale, these mentioned above offer a good and solid start to getting off on the right foot.
Please contact ProfNet Medical at 012 683 0379 or email us at info@profnetmedical.co.za for assistance in 'Preparing your practice for sale' or for more information. 

We also offer complete financial and HR services to practices and practice owners, allowing the practitioner to focus on the areas in which they are trained and are expert in, being patient care.